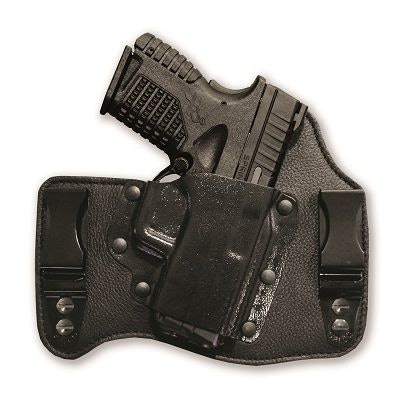 Galco Gunleather is excited to introduce a Springfield Armory XD-S holster fit for its KingTuk tuckable IWB holster.
Since its initial introduction in 2010, the patented KingTuk IWB has proven itself to be a leading choice for concealment, comfort, speed and versatility. The hybrid design provides the best of both worlds: a comfortable backing plate made of lined saddle leather with Napa leather front, combined with a rigid Kydex holster pocket for a fast draw and easy return to the holster.
The KingTuk's removable metal belt clips (fitting belts up to 1¾") can be moved up or down in the corresponding holes in the leather, enabling the user to set the carry height and angle to suit their unique preferences. Optional interchangeable injection molded nylon C-Hooks – fitting belts up to 1¼" and sold separately – are also available. The C-Hooks offer an even lower profile on the belt, and enhance the KingTuk's concealment.