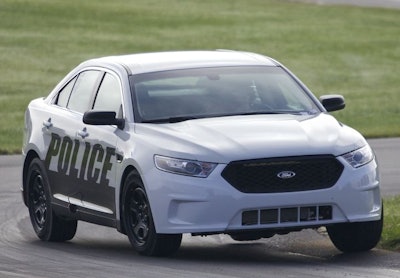 The New York Police Department, the nation's largest law enforcement agency, has agreed to purchase 2013 Ford Police Interceptor sedans to replace its aging patrol vehicles.
The city has entered into a preliminary agreement with a New York dealer to purchase Ford's P.I. sedans or Ford's P.I. Utility vehicles for patrol officers. The N.Y.P.D.'s Support Services Bureau has begun developing a contract to purchase the vehicles, a police department spokesman told POLICE Magazine.
Before placing an order for the first batch of vehicles, officers will field-test the vehicles. The test vehicles will be evaluated for six months, and then the department will begin purchasing them if they meet the needs of officers. The test vehicles have not yet been delivered, according to the N.Y.P.D.
Prior to entereing into the preliminary agreement, the department evaluated each of the new patrol vehicles, including the Dodge Charger Pursuit and Chevrolet Caprice PPV. During that period, the department purchased two year's worth of Ford's Crown Vic Police Interceptors (CVPI) in 2011—the final model year of the vehicle.
The department manages a fleet of 8,200 marked and unmarked vehicles, and has added about 800 hybrid and electric vehicles in recent years. The department uses a variety of vehicles, and relies on the Chevrolet Impala and Ford CVPI for its primary patrol units.
The N.Y.P.D. fleet was named one of the "Best 100 Fleets in North America" by Government Fleet in 2012, 2010, 2009. It ranked among the top government green fleets in 2009.
By Paul Clinton
Related: