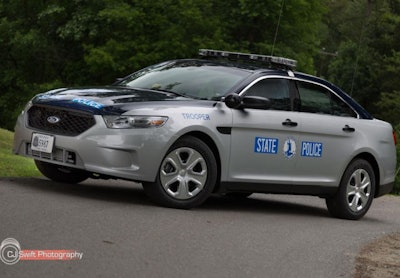 The Virginia State Police have ordered 144 2013 Ford Police Interceptor sedans to begin replacing a fleet of aging Ford Crown Vics.
The state police now count about 1,110 marked and unmarked Crown Victoria Police Interceptors that will eventually be replaced with Taurus-based Police Interceptors. The agency has also ordered seven unmarked Chevrolet Caprice PPVs for covert enforcement missions, said Corinne Geller, a state police spokeswoman.
The agency will issue the first batch of Ford P.I. sedans to graduates from its new recruit class in October. About three-quarters of the class of 90 trooper trainees will receive Ford CVPIs, and the remainder will receive Taurus-based sedans, Geller told POLICE Magazine.
The remaining Taurus-based sedans will be issued to existing road troopers.
The agency purchased the new marked Ford P.I. sedans for $24,496. The unmarked Caprice PPVs cost $26,260. The agency also purchased several 2012 Chevy Impala sedans for $20,036.
Troopers typically turn in their vehicles once they reach 130,000 miles. The vehicles are then turned over to supervisors until they reach 150,000. They are then issued to civilian personnel.
By Paul Clinton