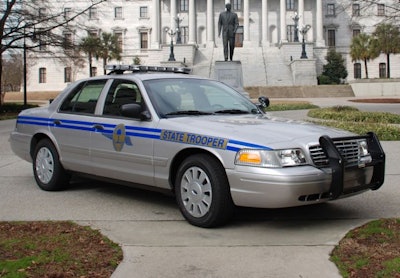 A former South Carolina patrolman who transported marijuana in his police vehicle received five years in prison today.
Kurt Steffen, 30, was sentenced for manufacturing and possessing with intent to distribute 100 or more marijuana plants, reports WIST.
Steffen initially pleaded not guilty, but changed his plea in February and acknowledged his role in a large-scale growing operation, U.S. Attorney Bill Nettles announced at the time.
Steffen was hired by the South Carolina Highway Patrol in May 2007 and graduated from the South Carolina Police Academy in November of that year. Shortly after that, Steffen and others decided to begin a large-scale marijuana growing operation to make more money.
Steffen purchased a five-acre tract of land in Ridgeville in May 2008 to serve as the location for the marijuana grow.
Prior to the grow being discovered by the Dorchester County Metro Narcotics Unit in January 2010, the operation yielded multiple harvests of marijuana for Steffen and his co-defendants, resulting in thousands of dollars worth of profit for the group. When deputies executed a search warrant on the property, they found thousands of dollars worth of equipment and over 300 marijuana plants spread throughout three different structures on the property.
The case was investigated by the Drug Enforcement Administration (DEA), the Dorchester County Sheriff's Office, and the Summerville Police Department.