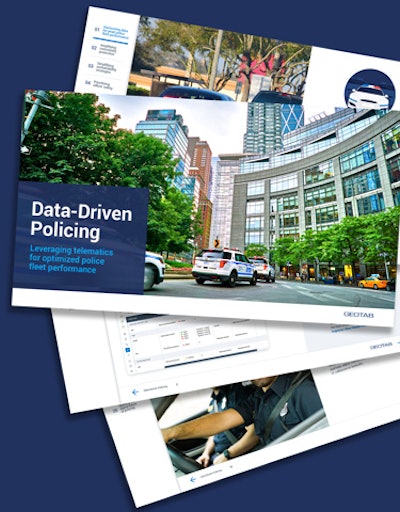 Welcome to the ultimate resource for modern law enforcement! Our ebook, "Data-Driven Policing: Leveraging Telematics for Optimized Police Fleet Performance," is your key to unlocking a new era of policing excellence. In this comprehensive guide, we dive deep into the transformative power of telematics, showing you how to harness data to reach peak police fleet performance, amplify community protection, simplify sustainability strategies, prioritize officer safety, and build the digital future of policing.
Inside this ebook:
Learn to optimize fleet performance by harnessing real-time vehicle data, ensuring efficient operations and resource allocation.
From route optimization to emergency response coordination, explore how telematics enhances officer safety and situational awareness.
Find out how telematics strengthens community protection efforts by enhancing patrol strategies and streamlining response times to build trust and improve public safety.
Make your agency a leader in sustainability with data-driven strategies to reduce fuel consumption and minimize carbon emissions
Embrace the digital transformation of law enforcement to stay ahead of this ever-evolving landscape
Get ready to revolutionize your approach to policing with telematics. Download your copy today and embark on a journey towards safer, smarter, and more sustainable law enforcement.