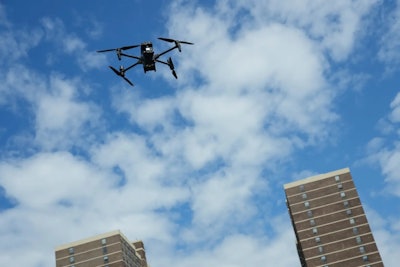 The NYPD has spent tens of thousands of dollars on top-of-the-line tactical drones this year and is exploring a drone as first responder program, the New York Post reports.
Overall drone use by the NYPD has doubled over the first 15 months of the Adams administration, with cops dispatching the aircraft in crime-fighting or emergency situations 48 times between January 2022 and March 2023.
That's compared to just 36 uses recorded in the last 15 months of de Blasio's tenure.
It's not clear if the NYPD has concrete plans to use drones to respond to 911 calls in the future, but Councilwoman Kamillah Hanks (D-Staten Island), chair of the public safety committee, confirmed that the department is exploring the option.
"The NYPD is currently exploring the enhanced use of drones to assist officers who respond to 911 calls, as well as to help provide notifications during public emergencies