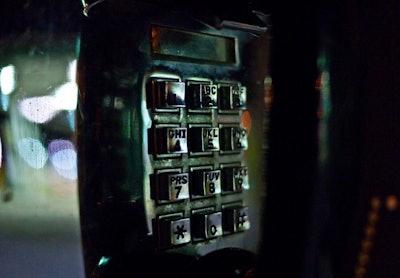 The private company that maintains the pay phones in California prisons has agreed to install technology to block the use of smuggled cellular phones by prisoners.
Global Tel Link agreed to spend millions to install the technology, which is expected to increase use of the pay phones.
Like other states, California is battling a plague of phones smuggled to inmates. Many are used by lonely prisoners to stay in touch with family and friends, but they've also been used to run criminal enterprises on the streets, organize assaults on guards and intimidate witnesses, reports the Los Angeles Times.