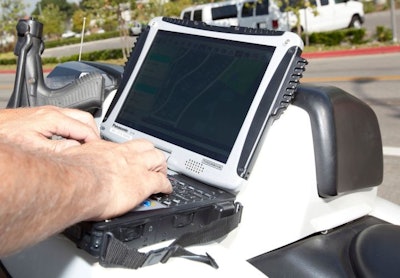 Raytheon has begun adding lightweight rugged laptops to approximately 100 enforcement motorcycles in the Los Angeles County Sheriff's Department fleet.
Motorcycle deputies will be able to perform license plate checks, wanted persons inquiries, and access to other law enforcement information. The computers will be added to motorcycle saddle bags by fall of 2013.
"These laptops were the foundation needed to make our motorcycle deputies more efficient," said LASD's Capt. Scott Edson. "These laptops make possible new technologies such as electronic citations, which will shorten the time it takes to issue a citation and provide more time for deputies to better serve the public."
Raytheon was selected last year to upgrade LASD patrol vehicles from 1980s-era mobile data terminals to rugged laptops and other technology. Raytheon is also replacing dispatch consoles for LASD.
Related: