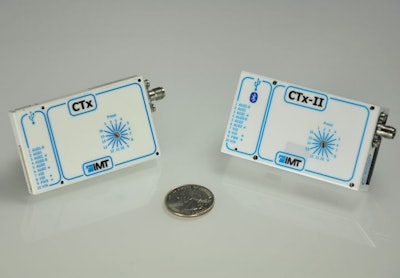 Integrated Microwave Technologies (IMT) released its new Concealment Video Kits (CTVK) that allow law enforcement, border security and government agency professionals to survey an area covertly for documented video evidence.
Using a range of indoor and outdoor hides with integrated video transmitters, such as standard GPS stands, outdoor colonial and street lights, alarm clocks and fire detectors, the CTVK is a complete video solution, according to the company.
The CTVK is a convenient, all-in-one kit comprised of a hide with an integrated miniature Concealment COFDM Transmitter (CTxII) and a COFDM briefcase Mobile Viewer Receiver. The Mobile Viewer can also send video over Ethernet to remote software or hardware decoders allowing multiple remote viewers to monitor the same video simultaneously.
Additionally, it uses a Nexus 7 Android tablet for transmitter control. Battery chargers and required cabling are also included.
Housed in a portable carrying case, the CTVK uses COFDM digital RF transmission for superior quality evidence video. The unit is designed with an LCD screen, along with a GUI, for handheld operation. It displays video on a built-in, internal nine-inch, 16:9-format, high-brightness-resolution LCD display.