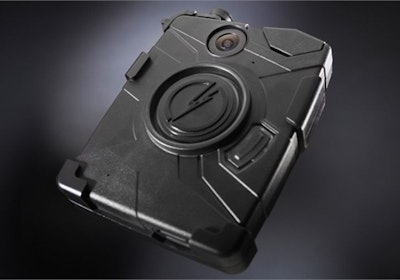 TASER International has developed a low-cost on-body video system for law enforcement agencies that can't afford the company's high-end, point-of-view Axon Flex on-officer video system. The TASER Axon Body system lists for $299 per unit.
Despite its low price point, the Axon Body offers feature-rich performance in a compact wearable video system. Features include a 30-second pre-event buffer, 12-hour record time, 130-degree wide-angle lens, low-light recording, automatic uploading of videos to Evidence.com, tamper-proof recording. live stream of review video over secure Bluetooth to smartphones with Axon Mobile App, and multiple mounting options: chest, belt, or in-car.
"Axon Body is a truly disruptive product, offering best-in-class features at a fraction of the price of competitive products," said Rick Smith, CEO and founder of TASER. "For entry level users looking for simplicity at the lowest price, the Axon Body delivers a ruggedized video option for less than $300. Less capable police body cameras are typically priced in the $700 to $900 range."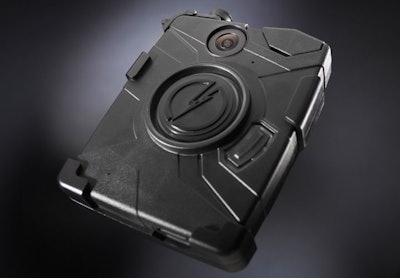 "With the new Axon Body and our flagship AXON Flex point-of-view system, we now have a product lineup that includes a range from best price to highest performance," Smith added.
Smith said that TASER's strategy for the Axon Body was to offer a high-quality video system that almost any agency could afford. "We created a camera that is so compelling, at such an aggressive price that every agency can afford to protect their officers. For only $299, every officer can defend themselves from unfounded complaints while preserving an indisputable record of the events they encounter every day," Smith said.