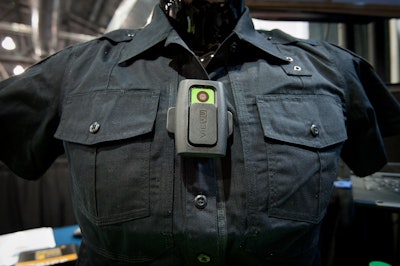 Two Baltimore City Councilmen plan to submit legislation today requiring every police officer in Baltimore to wear a body camera that records audio and video as the officers go about their jobs.
The Baltimore Sun reports Warren Branch, chairman of the council's public safety committee, and Council President Bernard C. "Jack" Young's proposal would permit the Baltimore Police Department to phase-in use of the body cameras during the first year after the bill, if approved, becomes law.
In November, a $285,000 consultant's report to the Baltimore Police Department recommended Commissioner Anthony Batts begin a body-worn camera trial here. Such a trial in Rialto, Calif., found that use of the cameras "drastically reduced" officers' use of force and complaints against police, according to the report. But the cameras also received complaints from citizens and officers over "privacy concerns," the report said.