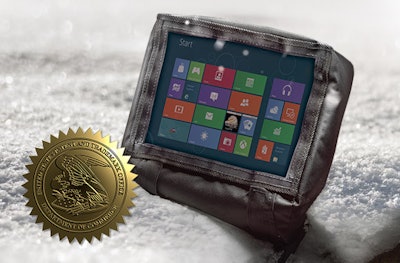 Gamber-Johnson has announced it was successfully awarded a U.S. patent for its unique thermal tablet covers featuring innovative technology that allows tablets to stay warm and functioning in cross dock and freezer environments.
The Gamber-Johnson thermal tablet cover is a solution that can be used in warehouses and distribution centers that store and move frozen foods or anyone that uses vehicles in wet or freezing temperatures. The Gamber-Johnson thermal cover is designed to keep tablets warm and dry in even the harshest environments utilizing a protective cover, thermal pad heater, and a connected thermostat that can safely regulate the temperature of the device during use.
For more information, visit https://www.gamberjohnson.com.