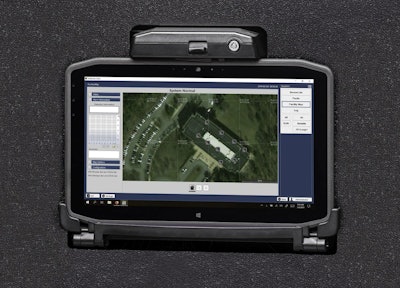 With the rising number of active shooter events in the United States, Johnson Controls has released the new Detect360 Active Shooter Response (ASR) system. Johnson Controls says the system combines reliable gunshot detection with industry-leading notification technology to provide immediate warning when a gunshot is fired within a building. By providing early notification and precise location of the shooter, the ASR system is designed to give occupants time to find safety and allow police and security personnel to mitigate the threat up to 60% faster.
"During active shooter incidents, witness communication with law enforcement is often confusing and erratic, leading to longer incident duration," said Thomas Connell, senior manager, Life Safety, Johnson Controls. "With the ever-increasing threat of active shooter events, having a system that provides early and accurate gunshot detection combined with clear, precise communication is now a necessary part of a life safety strategy for any building."
Detect360 Active Shooter Response uses acoustic sensors with multiple microphones to detect the sound of gunfire. Advanced algorithms then analyze the acoustic signature to confirm whether the sound was produced by a gun. Using information from the sensor closest to the gunshot, the system displays the location of the shooter on a map-based graphical user interface (GUI), which can also display audio and video of the incident. Detect360 ASR provides building occupants with safety and evacuation instructions while automatically communicating with emergency services and mass notification systems, prompting a quick response by law enforcement.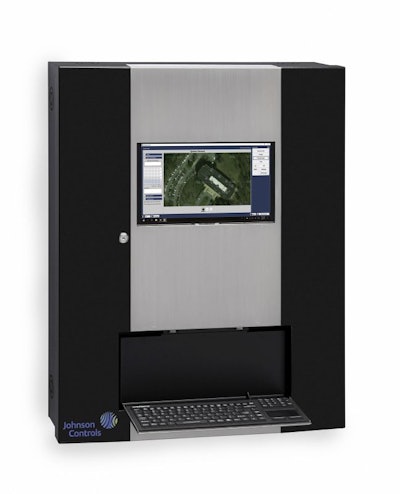 Detect360 ASR gives first responders information as it develops at the scene, including shot location, number of shots, location of the shooter in near real-time, and the ability to remotely monitor the situation through integrated security systems. It also collects forensic information that can later be used by law enforcement. The system supports multiple integration options, including video feeds from existing CCTV and intrusion systems, mass notification systems, access control systems, and panic button/manual initiation systems.
While no technology or planning can eliminate the possibility of active shooter events, Detect360 Active Shooter Response can help shorten the duration and lessen the impact of the event. For more information on Johnson Controls Detect360 Active Shooter Response, visit www.detect-360.com.