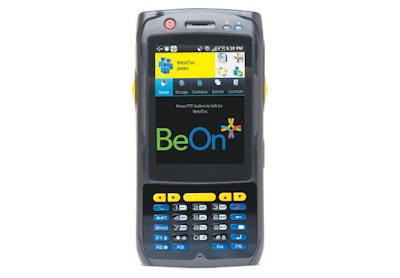 The promise of private police broadband networks is starting to become a reality. Law enforcement officers will be able to view real-time streaming video of incidents, listen to dispatchers' instructions, and review law enforcement data on smartphones and other digital devices long before they arrive on-scene.
First, though, Congress will have to finalize how much broadband spectrum it's going to allocate to public safety, and the FCC will need to finalize the rules for deploying public safety broadband networks. Then agencies will have to build LTE (long-term evolution) networks, and manufacturers will have to develop secure LTE devices for public safety that combine all the capabilities of a smartphone or tablet computer with a digital land-mobile radio. Maybe the future of public safety broadband communication is not as near as we think.
But what if you could have some of this future technology today without worrying about spectrum allocation and without paying millions and even billions of dollars to build LTE infrastructure?
That's the idea behind the latest public safety communications innovation from Harris Corp., BeOn. Demonstrated at this year's Association of Public-Safety Communications Officials-International (APCO) conference in Philadelphia, BeOn is software that inexpensively converts an Android smartphone into a push-to-talk (PTT) Project 25 radio.
"Think of BeOn as a software application that provides voice over broadband for public safety usage," says Paul May, manager of systems marketing for Harris Public Safety and Professional Communications. "The simple analogy to this is that it's like Skype for public safety communications."
At the APCO conference in August, Harris demonstrated the capabilities of BeOn using a Samsung Android phone. The software provides two-way radio functions using the Android phone hardware and touchscreen display for PTT.
Once the software is installed, the phone can be connected to the agency's land-mobile radio network. "We took all of the functionality of a P25 standard radio, all of the functionality that we would build into the hardware, and incorporated it into the BeOn software application," May says.
BeOn gives users more than just a way to make secure radio transmissions over an Android phone; it also supplies data for computer-aided dispatch operations. It shows the location of the users and allows officers to indicate their availability for service calls using its presence feature.
May says he envisions BeOn as a way for administrators to stay in communication with field officers when they are too far away to use radios or don't have them available. "You probably wouldn't give line officers smartphones loaded with this application and take away their land-mobile radios," he explains. "But BeOn gives people in administrative positions the ability to maintain connectivity wherever they go, virtually anywhere in the world. We've also had interest from covert operations where an officer could not use a radio but a cell phone would not raise any suspicions."
BeOn could even serve as a lifeline for officers under conditions where their radio network is congested or signals are too weak for effective communications. Since it runs over 3G cellular data systems, it is not reliant on the availability of the LMR network, only cell signal strength. May says public safety personnel should consider BeOn a "belt and suspenders approach because the coverage of LMR and cellular never exactly overlaps." In other words, it can act as backup for a worst case scenario.
May says BeOn can be thought of as a bridge to the future of public safety communications. "The technology that we are developing now as part of commercial cellular applications has capability to run over LTE networks," he explains.
BeOn is scheduled for release in March 2012.