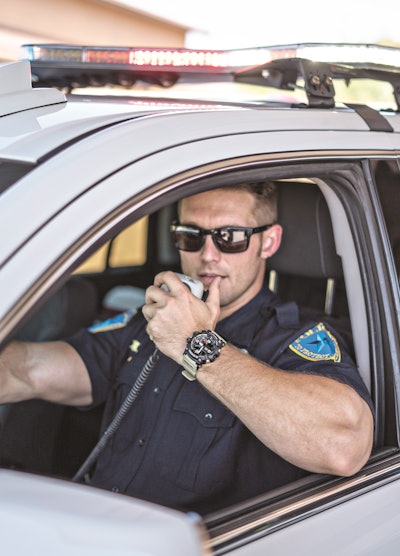 Law enforcement agencies nationwide are looking at adopting the FirstNet first responder cellular voice and data network for mission critical communication. Does that mean the end of land mobile radio as a primary emergency communications tool?
The Lake County (FL) Sheriff's Office is an example of an agency that is planning to adopt first responder cellular communications, but it is not ready to do away with its land mobile radio (LMR) system. Lake County SO has already begun field trials with FirstNet. Officials there say they're excited about the prospect of being able to share data and video reliably and securely across the emergency community.
But Lake County's Sgt. Jason Matthews doesn't see LMR going away. "It will take some time before we are sold on the idea of replacing a deputy sheriff's tried-and-true land mobile radio completely in favor of a ruggedized broadband device," he says.
Matthews is not alone. Despite eagerness in law enforcement to put FirstNet through its paces, LMR likely will remain the primary mode of voice communications for the foreseeable future. In fact, analysts with Research and Markets see demand for LMR expanding from $14.6 billion in 2017 to $25.7 billion in 2025.
Why is LMR still front and center, with broadband LTE just around the corner? A number of factors help to explain it. Some have to do with the nature of police operations, while others reflect realities around such issues as cost and infrastructure. Let's look at them in turns.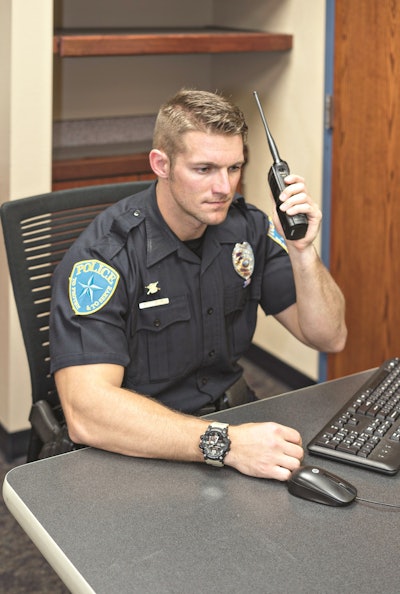 Operational Issues
Many who follow public safety technology will argue that LMR is simply more naturally suited to the ways cops operate.
"At a fundamental level, cellular technologies are optimized for communications between a single unit and the system. LMR on the other hand is fundamentally much like broadcast. It is wide area to a group and between everybody on the channel," says Neil Horden, chief consultant with Federal Engineering, a public safety communications consultancy.
That's a crucial distinction for first responders. "Public safety operates in group mode. Fire officers responding to a single event want to work as a group. All the police on a beat during normal operations want to talk to and hear each other, even when they are not involved in the call, because it provides them with situational awareness," Horden says.
Police operations also require uninterruptible comms, and while FirstNet is being touted as being a "mission critical"-grade network, experts say that for voice, LMR will always be inherently more robust.
LTE networks rely on cell towers, "and if a cell site is out of service, it is out of service, period," says consultant Andrew Seybold, who serves on the International Association of Chiefs of Police (IACP) communications advisory committee. "If I can't reach the FirstNet network, my phone is just a paperweight."
LMR on the other hand "is designed with fallback modes," Seybold says. "If there is a failure in an LMR network there is a gradual degradation, multiple steps that allow continued communications all the way down to unit-to-unit level communication, which is always available."
This has real-world consequences. "Last summer when we had two major hurricanes, Harvey and Irma, it knocked down a whole lot of [cellular] infrastructure. But the first responders were able to communicate because they had their LMR networks," says Anatoly Delm, director of devices and infrastructure at Motorola.
LMR also offers users the ability to form their own small groups, a critical capability for police in certain operational scenarios. "Police would use that in a stakeout-type situation, or a close-quarters situation. They use specific frequencies when they need to talk unit-to-unit in relatively close distances, without having to worry about maybe being in an area with bad network coverage," Horden says.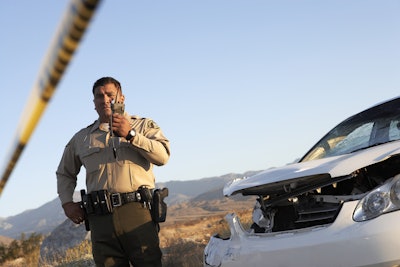 Various efforts are under way to develop similar capabilities in the LTE world, but until these come to fruition, police and other emergency users say they will be reluctant to set LMR aside.
FirstNet officials likewise say there is good reason to expect LMR to be around for some time to come. "The radios may have 10 times the power of a smart phone, so they can punch their signal through walls, in parking structures and basements," says Bill Schrier, a senior advisor to FirstNet. "In a wild area or a remote area where there aren't any cell towers, LMR is going to be better able to reach into those areas."
In addition to these operational concerns, a number of infrastructure-related issues also factor in to ensure the longevity of LMR.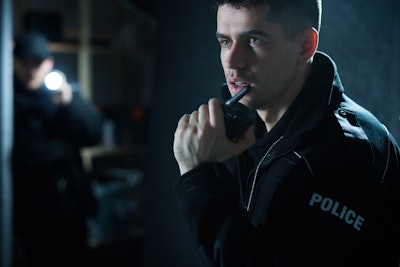 Questions of Control
Who owns the communications network? Who controls it? Who makes decisions about investments in the network? LMR and LTE offer two different sets of answers.
"Most LMR radios are controlled closer to the agency. The agency can determine how much coverage and capacity is needed, and it controls that end product, whereas with broadband you basically get the carrier's best effort," says former battalion chief John Lenihan, retired from the Los Angeles County Fire Department and now chair of the National Public Safety Telecommunications Council Interoperability Committee.
Most LMR operators will understand the nuance here. "With land mobile, if you have bad power, you build sites with battery backup. If you have connectivity issues, you build your own microwave network. Now you are turning all that over to FirstNet," Horden says.
Giving up control will rub many cops the wrong way, Horden adds. "Public safety in general is risk averse. The nature of the job means it is better to use something that does 80% of what you need but it always works, rather than something that maybe could do 95% but you don't know if it will always work."
Lenihan worries, too, about the vast infrastructure requirements around LTE. LMR can cover a wide area from a single base, "while the number of cellular sites required to cover that same footprint is huge. So you have infrastructure costs, land acquisition, site development, the utilities to run them, the people to maintain them," he says. "It's a huge difference."
Concerns about the scale of a FirstNet deployment often are weighed against the existing LMR expense, with few in police administration eager to walk away from a longstanding investment. "LMR is typically purchased as a capital expense on a 12- to 25-year cycle, and they expect that system to deliver value for that lifetime of that cycle," Horden says.
Some also wonder whether any LTE network could match the performance of LMR. "When you have a vast array of routers and switches, you can have quite a bit of latency between the time you push the button and the time the voice reaches the ear, even if it's someone just a couple of blocks away," Lenihan says. LTE developers are working to address such concerns, "but LMR has already honed that capability over many years."
Looking Ahead
Given the wide-ranging concerns, both in terms of operation and infrastructure, it's clear LMR is not going away any time soon. In fact, FirstNet officials recognize this as well.
"Public safety entities will continue to rely on their LMR networks for mission critical voice features … that are needed in an emergency response setting. In the near term, public safety entities will need to maintain and/or upgrade their LMR networks, as appropriate," according to FirstNet documents.
FirstNet officials report mission-critical voice is in the works but say they can't predict when such functionality will arrive because standards are still in development.
Sgt. Matthews says his department likely won't shift away from LMR until those standards are in place and an operational-grade voice capability in LTE has been demonstrated. "We are looking forward to the coverage and the capacity that FirstNet will offer, but we are still watching to see how that network will be dealing with voice communications," he says.
Until then, experts say police will need to make the case loud and often for LMR's continued importance. Some see this as a critical moment in police telecommunications, a time when funding priorities could easily be knocked off track by the promise of first responder LTE.
"The people who make noise about LTE replacing LMR are not from public safety. They are engineers and lab rats. They have never used anything but a cell phone, so why wouldn't everyone just use a cell phone?" Seybold says. "That's a problem. These LMR systems have to stay in operation. Police can't afford for the mayors and the governors to believe all the hype about LTE replacing everything. That's just dangerous."
Annapolis-based writer Adam Stone covers emerging technology, IT management, and business topics, with particular emphasis on government, public safety, and military technologies.