Make use of these computer programs to help you on the job.
4N6XPRT
StifCalcs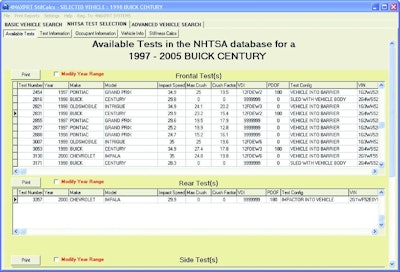 4N6XPRT StifCalcs puts the NHTSA Crash Test database on an officer's 32- or 64-bit MS-Windows computer so it's possible to research crush stiffness values for autos without the requirement of internet access. For accident reconstruction, if you're not sure how to calculate the A-B-G stiffness values, the StifCalcs manual provides the formulas and method used for the calculations made within the program. The program will automatically calculate a range of stiffness values for front, side, and rear impact tests as long as the tests contain sufficient data to complete the calculations. https://www.4n6xprt.com/
Atlas Business Solutions Inc.
ScheduleAnywhere Employee Scheduling Software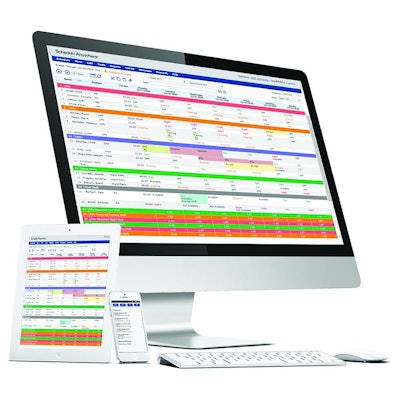 Atlas Business Solutions' ScheduleAnywhere employee scheduling software allows law enforcement facilities to create and manage online schedules from any device with internet access, allowing employees to see their schedules, request time off, and review staffing needs anytime, anywhere. ScheduleAnywhere manages complex schedules while providing real-time communication between officers, staff and administration, as well as among various locations and divisions. Additionally, the software tracks certifications and training, manages shift rotations and staff availability, and can estimate labor costs. https://scheduleanywhere.tcpsoftware.com/industries/officer-scheduling-software-public-safety/
CrimeCenter Software
CrimeCenter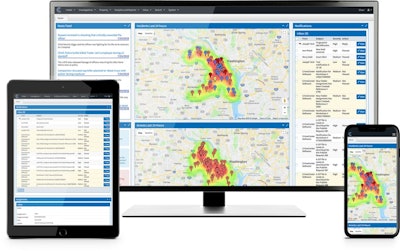 CrimeCenter Software is a modern investigation management software solution built by law enforcement, for law enforcement. Accessible on any authorized device 24/7/365, CrimeCenter delivers an intelligent investigation management structure and advanced analytics capabilities to provide investigators with more information at their fingertips, leading to insights and connections that otherwise would have been unavailable. The system offers increased visibility into an agency's caseload, case status, and clearance rate, while simultaneously making collaboration a breeze. The company says deployment takes minutes, emerging technologies like facial recognition are already baked in, and new features can be added with zero downtime or manual work on the agency end. www.crimecenter.com
Envisage Technologies
FirstForward
You can find trusted training for your in-service requirements along with 20,000 other public safety professionals on Envisage Technologies' FirstForward.com, a free training marketplace. With new courses added each week, there is always fresh peer-reviewed content. You can now access more than 550 courses—and hundreds of free courses—including every IADLEST Nationally Certified course and both online and in-person options. You can also use FirstForward to track your field experience, commendations, and certifications in one easy online account. info.firstforward.com/marketplace
Everbridge
Critical Event Management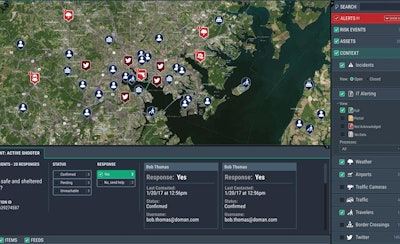 Everbridge's Critical Event Management (CEM) platform provides corporate and government organizations with a single platform for managing, coordinating, and responding to critical incidents—including severe weather, terrorism, IT outages, cyberattacks, and environmental accidents. CEM enables safety managers across any industry to better respond to such incidents by combining real-time risk detection, situational awareness, and integrated response and collaboration. The platform is designed to enable effective communication between responders, staff, and affected parties. Applications can include Visual Command Center, Safety Connection, Mass Notification, Incident Communication, and IT Alerting. https://www.everbridge.com/platform/
FirstTwo Inc.
FirstTwo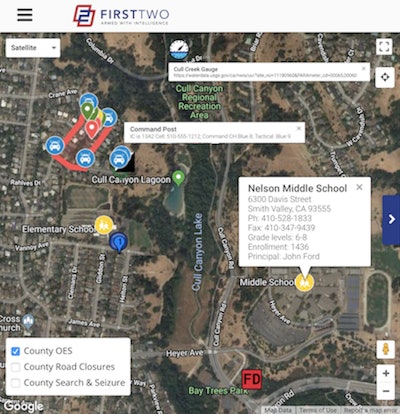 FirstTwo provides location-based visual intelligence for public safety. Simply, the web-based software provides nationwide real-time information crucial for public safety on a map and can be easily accessed on a mobile, MDT, laptop, or desktop. FirstTwo is a perfect tool for patrol, investigations, tactical, OES, dispatch, fire, and many other departments in an agency. First Two's goal and mission is to make officers safer and smarter by arming them with intelligence. www.firsttwo.com
GunTrac
APB360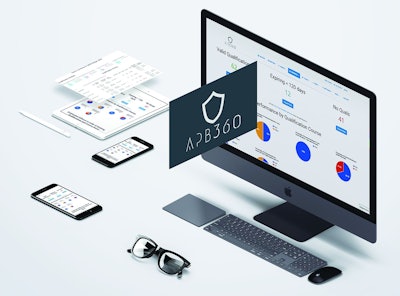 APB360 provides mobile scanning and web-based solutions for every aspect of a law enforcement professional's department-issued equipment, their proficiency levels with each asset, timetables for perishable skills, expiration dates on perishable commodities, streamlined equipment assignments, inspections and qualification records. There are no limitations to how many courses of fire can be configured for an organization, the number of range or stocking locations, or the number of assets to be managed by APB360. GunTrac provides a comprehensive, integrated, and streamlined online solution for asset management, electronic standard operating procedures, inspection reporting, firearm qualifications, and much more. https://apb360.com/le/
Informer Systems LLC
Schedule Express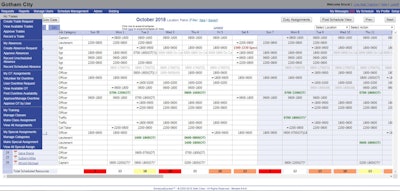 Born in the cloud to address complex 24/7/365 scheduling problems facing public safety agencies such as police, jails, fire, and 9-1-1, Schedule Express builds and maintains shift-based schedules while it automates absences, trades, overtime, training, and special assignment processes, from request through approval. It's made to effectively eliminate paperwork and man-power costs and substantially reduce errors, omissions, and abuse. Informer Systems says from small town America to big city USA, Schedule Express has reduced time management of workforces by 40% to 60%. www.informersystems.com
InTime
InTime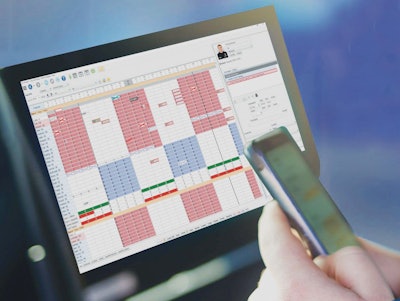 InTime is a solution designed to help your public safety organization make better staffing and scheduling decisions. The company says it provides the most flexible and user-friendly scheduling, timekeeping, and workforce management solution available. With over 21 years of experience as a leader in the public safety market and 100,000 users trusting InTime, the company says it is proving that staff scheduling doesn't have to be so difficult. www.intime.com
Leonardo
ELSAG ALPR Make, Type and Color Recognition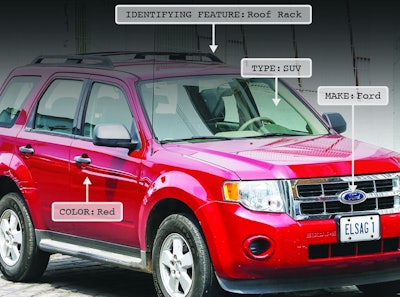 Leonardo has added the Make, Type and Color Recognition feature called ELSAG MTC to the ELSAG Enterprise Operation Center (EOC). Using advanced computer vision software, ELSAG ALPR data can now be processed to include the vehicle's make, type, and general color. The solution actively recognizes the 34 most common vehicle brands on U.S. roads. Additionally, the software can identify unique vehicle markings like a pedestal spoiler or bumper sticker. ELSAG MTC works in near real time to append the information to the ELSAG ALPR records in the EOC. End users can choose from either a hardware or cloud-based solution depending on their needs. www.leonardocompany-us.com
LETS Corporation
Field Investigator (FI)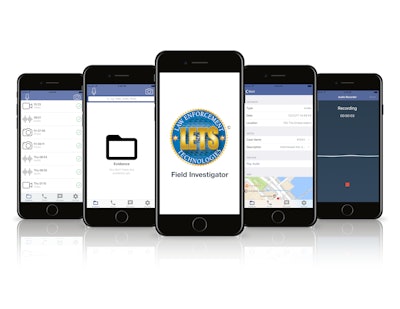 LETS Corporation's new Field Investigator (FI) app gives patrol officers more time in the field by automating evidence collection and report writing. FI records and protects all cell phone gathered evidence by automatically uploading it to safe, remote servers; no manual uploading is ever needed. LETS Corporation says evidence is accessible immediately, and because calls, texts, audio, video, and photos are recorded, they can be attached to reports, significantly reducing the need to remember—and write—incident details. http://www.ulets.net/fi.php
Milestone Systems
XProtect 2018 Video Management Software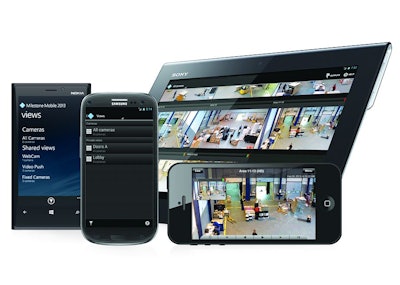 While a picture is worth a thousand words, the spoken word can add important nuances to understand a situation. Milestone XProtect 2018 R3 expands audio support to include remote users of the video system, who can now enjoy one-way audio in XProtect Web Client. This means that remote users can listen to, play back, and export audio recordings remotely from anywhere through an internet connection. You can create stronger evidence combining video with high-quality audio to provide effective evidence documentation of interrogations and other sound-sensitive incidents. You can also expand the field of view by configuring a camera to start recording on the sound of an event outside the camera's view, like a voice or a gunshot. https://www.milestonesys.com/solutions/platform/video-management-software/
Motorola Solutions
Spillman Flex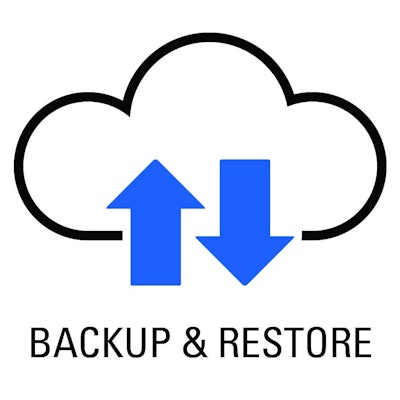 Motorola Solutions continues to innovate secure software solutions for law enforcement in the cloud with Spillman Flex Cloud Backup and Restore, designed as a cost-effective and secure method for creating and storing database backups. Spillman Flex customers can automatically schedule database backups to be uploaded and stored securely in the cloud. The company says the backup meets CJIS policies for encryption, decreases the cost and effort of storing large amounts of data onsite, and ensures access to valuable data. info.spillman.com/police-magazine
Nuance
Dragon Law Enforcement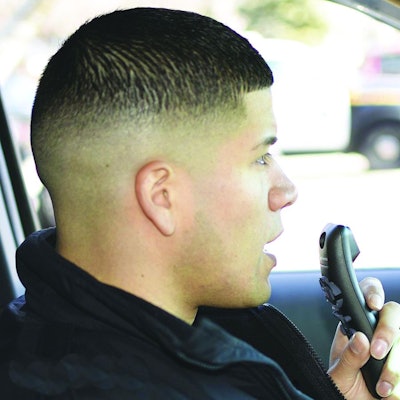 Nuance says that with its Dragon Law Enforcement program officers can create incident reports three times faster, make CAD/RMS easier to use, and keep officers safe and more focused on patrol—all by voice. https://www.nuance.com/dragon/industry/dragon-law-enforcement.html?utm_source=display&utm_medium=policeone&utm_campaign=policemagazine
Panasonic
Unified Digital Evidence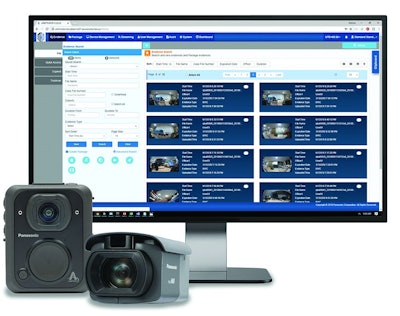 Panasonic's Unified Digital Evidence (UDE) combines command and control for Arbitrator in-vehicle systems and Body Worn Cameras with a secure, tamper proof evidence management system to ensure an unbroken chain of custody for virtually all digital evidence from bystander footage to scanned notes. UDE runs on the Microsoft Azure Government Cloud, which means maximum uptime and built-in compliance with FIPS protocols and CJIS regulations that can scale to serve the largest departments. https://info.panasonic.com/arbitrator-unified-digital-evidence.html
PowerDMS
Public-Facing Documents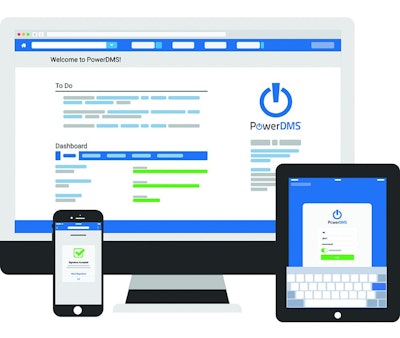 PowerDMS Public-Facing Documents is a software solution for sharing critical content such as body and dash cam videos and use-of-force policies and procedures with the community. The leader in law enforcement policy and training management technology, PowerDMS's Public-Facing Documents features the ability for agencies to immediately publish the most up-to-date policies to their agency's website in just a simple click. https://www.powerdms.com/product/public-facing-documents/?utm_source=POLICEmagazine&utm_medium=article
Saltus Technologies
DigiTicket for Panasoniuc FZ-M1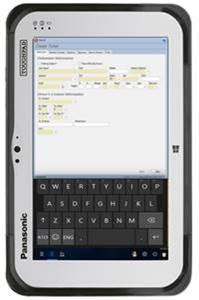 Saltus has introduced a new DigiTicket solution for the rugged Panasonic FZ-M1. The unit is made to rapidly create and processes tickets while eliminating errors in ticket data. Citation information can be completed easily and a paper ticket is printed on rugged thermal printers in a fraction of the time it takes for a handwritten ticket. Using the FZ-M1, officers can take pictures, capture signatures, collect GPS coordinates, and upload ticket data to RMS and court systems. www.saltustechnologies.com
Sun Ridge Systems Inc.
iRIMS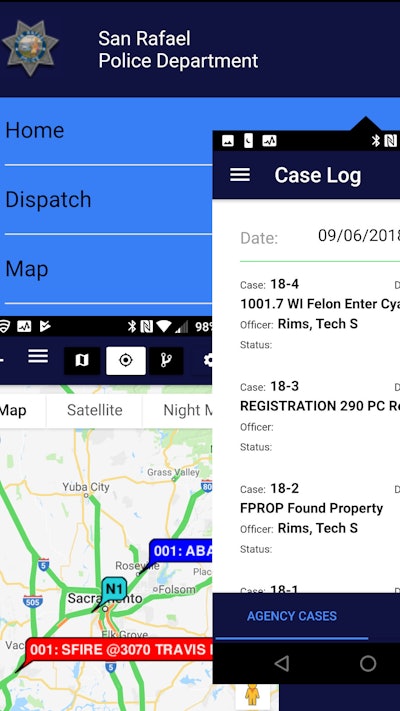 Instant access to an agency's CAD and RMS program is no longer a desire, but a requirement. Access to this information facilitates decision making, increases officer and staff safety, and helps ensure record accuracy. iRIMS is an application (Android and iOS) that is part of the RIMS CAD/RMS integrated programs. Key features include the ability to access CAD/RMS records; create CAD incidents; change unit statuses; view case information; show unit locations; add photos to records; and view, add, and modify a variety of records including persons and vehicles. https://sunridgesystems.com/index.php/home/rims-solutions/rims-rms-case-management/rms-cms/irims/
TBL Systems Inc.
Crash Reporting on MDC or iPad/iPhone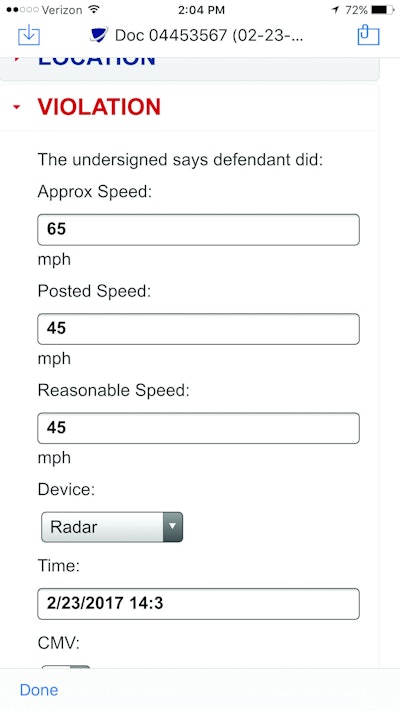 The TBL Crash Reporting Solution includes the ability to create reports quickly by using the iPad camera to scan and import driver, witness, violator, passenger, and vehicle information. The images of licenses and registrants are saved with the crash report as evidence and to generate additional reports such as citations, warnings, and collision exchange forms all from the same device. If officers prefer the MDC/MDT or desktop they can login into the cloud-based portal and generate, edit, or submit their crash reports online. www.thinbluereports.com
Vigilant Solutions
Vigilant Investigative Center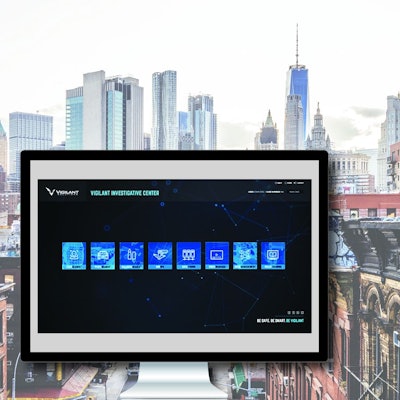 The Vigilant Investigative Center (VIC) is an AI-driven, investigative platform that helps law enforcement to generate leads, so they can solve crime and keep communities safe. VIC enables law enforcement personnel to accelerate their field and criminal investigations through access to the company's facial recognition, license plate recognition, ballistics analysis, crime mapping, and video management technologies in one place. VIC also serves as a nationwide sharing platform for law enforcement and allows for ingestion of additional data sources. VIC is made to be an invaluable partner in any investigation, short of conducting your interviews and interrogations. www.vigilantsolutions.com