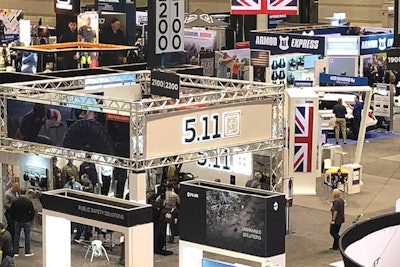 According to the website of the International Association of Chiefs of Police, there has been an IACP conference every year since 1893. IACP was held during the Great Depression. IACP was held during World War II. IACP was held during the year of 9/11. But there won't be one this year. Chiefs and command staff from law enforcement agencies will not be gathering in New Orleans this month to see the newest police products, vote on association leadership, and network.
Like so many events in 2020, the in-person IACP show was canceled by the COVID-19 pandemic. IACP is planning to hold a virtual show. But it won't be the same as an actual trade show with booths and presentations and throngs of people.
This is the year of the lost IACP. So POLICE decided to show you what we probably would have seen on the show floor if IACP 2020 had happened.
5.11 Inc.
5.11 says it planned to bring the Stryke Patrol Duty Uniform to IACP. The Stryke PDU is crafted from the company's patented 4.84-ounce and 6.8-ounce Flex-Tac mechanical stretch fabrics. The company says Flex-Tac gives the PDU durability, performance, and comfort in any environment. The uniform is Teflon treated for stain, soil, and moisture resistance. It can be washed at home.
All Traffic Solutions
The SpeedAlert 24 was expected to take center stage in the All Traffic Solutions booth. A multi-purpose radar message sign, the SpeedAlert 24 combines radar feedback and messaging. The radar feedback allows agencies to send messages to motorists such as "Slow Down," "Too Fast!" or just a friendly greeting if they are driving safely. Users can manage the sign remotely from anywhere with an Internet connection using the ATS TraffiCloud system. All data is accessible to the agency over the Internet.
Armor Express
Armor Express' newly enhanced Traverse Dress carrier is now available in a Western pocket style. The Traverse offers both dress and MOLLE configurations, along with optional features to meet departmental requirements. It is available in Armor Express' new Bravo cut, which the company says provides greater coverage, comfort and flexibility. Internal plate pockets accommodate inserts for added protection. Front and rear hard armor plate pockets accommodate rifle plate protection.
Axon
Axon planned to show two new AI-enhanced products. Axon Auto-Transcribe, helps agencies to more quickly review—and potentially release—video footage of controversial events. Auto-Transcribe uses AI to help command staff and internal investigators quickly look at the footage, redact the faces of innocent bystanders, and make determinations about what is worthy of release to the public. Axon Respond is a cloud-based platform that combines real-time awareness such as live streaming with modern communications like talk-to-text to speed response times.
Bounce Imaging
Bounce Imaging was expected to bring its newest 360-degree throwable ball-shaped tactical camera, the Explorer Mini 2.0. At 4.4 inches in diameter, the Explorer Mini 2.0 is a little larger than a baseball and significantly smaller than the company's full-size system. The system offers 130 watts of LED illumination, and it can be mounted on a pole for operations like attic clearing.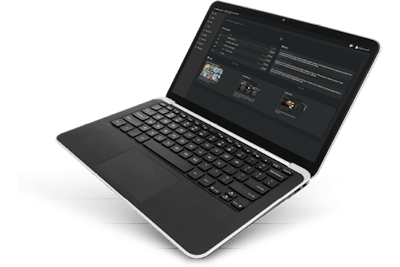 CentralSquare
CentralSquare planned to show its new Digital Evidence Management (DEMS) at this year's show. DEMS is an online system that integrates with CentralSquare RMS to provide a comprehensive way of collecting, storing, and sharing digital evidence. Video footage from private security cameras, body-worn cameras, city-owned cameras, and cell phones can be attached to cases and securely shared within the department and also in collaboration with neighboring agencies. CentralSquare DEMS includes a camera registry where citizens and businesses can identify placement of private cameras so, when an incident occurs, investigators will know where to look first for footage. DEMS offers playback of numerous video formats (CODECs) and includes the ability to redact bystander faces directly in the videos.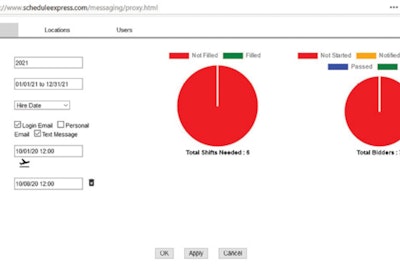 Informer Systems
Informer Systems has added new features to its Schedule Express software, including new shift bidding tools. Shift bidding is the process an agency uses to determine which officers will work each shift. Schedule Express offers a selection of automated tools, including the newly released Pool Shift Bidding feature, to reduce the time agencies spend in the bidding process. The shift bidding feature can be custom configured to fit the parameters of the agency regarding issues like seniority. Agency administrators can elect to have the bids automatically approved and advanced by the Schedule Express system. If full automation is not desired, system administrators can elect to have a supervisor approve and advance the bids manually.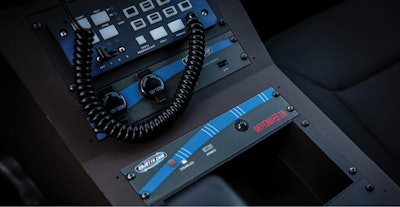 Jotto Desk
Jotto Desk has developed a burglar alarm for patrol vehicles. The company says its Defend IR is the first infrared security system explicitly designed for patrol vehicles. When armed, the Defend IR monitors the interior of the vehicle's cabin. If movement is sensed, the Defend IR activates the lights and sirens of the patrol vehicle, alerting everyone around that a break-in has happened and startling a potential thief before they can steal police equipment.
Leonardo
Leonardo planned to bring its Elsag Video Plate Hunter 900 license plate recognition (LPR) system to the show this year. The company recently launched a subscription model for agencies that want to add LPR capabilities with less upfront investment. Leonardo says the Elsag VPH900 is a low-cost alternative to other LPR systems. The system uses select IP cameras to capture plate reader data such as plate number, date stamp, and timestamp. Leonardo says the Elsag VPH900 is extremely suitable to parking management. It can be used to validate permits, inventory lots and garages, enforce parking, and surveil parking areas. As a fixed LPR system, the VPH900 can be used by law enforcement for stolen vehicle recovery, highway safety, silver and amber alert tracking.
MILO Range
MILO Range Training Systems has announced an exclusive partnership with Counter Bias Training Simulation (CBTsim). The two companies will be producing scenarios for MILO Range simulators that train officers to interact with subjects, de-escalate situations, make split-second decisions, and explain why they made those decisions. "The goal of CBTsim is for officers to treat citizens fairly and free of bias and to make any use-of-force decisions based on threat cues alone and not on citizen characteristics like demographics or socio-economic status," MILO explains. "The self-reflective debrief following each scenario allows officers to recognize and address any biases they may have in a non-judgmental way." CBTsim has been awarded the Seal of Excellence by the International Association of Directors of Law Enforcement Standards and Training (IADLEST).
Motorola Solutions
In September Motorola Solutions introduced the CirrusCentral Core, a secure cloud-based secondary core for Astro 25 P25 land-mobile radio (LMR) systems. Available as a subscription service, the CirrusCentral Core is always current with the latest communication software, and it eliminates the need for public safety agencies to maintain a physical, in-building backup core site. CirrusCentral Core is used with CirrusCentral Management cloud-based system management software for Astro 25 systems. CirrusCentral Management provides system administrators with a web-based user interface to monitor a radio network that spans a city, county, or state. From any location and on any device, users can monitor their network. CirrusCentral Management is also continuously updated with new features. Motorola says the CirrusCentral Core is expected to be available by end of 2020.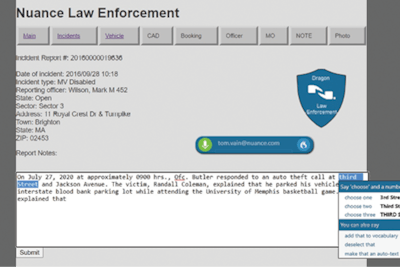 Nuance
Nuance has launched a cloud-based version of its Dragon Law Enforcement software. A software as a service (SaaS) product, the new Dragon Professional Anywhere for law enforcement does not require as much upfront capital expense as enterprise software installed on each individual computer. Other benefits of this "thin client" version of Dragon include automatic updates so that IT managers know all users are working on the same version. Dragon Professional Anywhere also has features that let administrators send out customizations and templates to all of their agency users. Bundled at no additional cost with Dragon Professional Anywhere is Nuance's mobile app, Dragon Anywhere Mobile, which runs on Android and iOS.
Panasonic i-Pro
Panasonic iPro previewed its new BWC400 body-worn camera at last year's IACP. The BWC400 features a user-swappable battery with up to 12 hours of life, so officers facing long missions such as protest events and barricade situations can carry spare batteries and increase their recording time. An officer can now grab and carry a swappable spare battery to go well beyond 12 hours when the mission requires. Panasonic iPro has also introduced new redaction software, IDguard. The company says IDguard automates the redaction process, eliminating up to 90% of the manual effort associated with the process. IDguard is enhanced with artificial intelligence for increased accuracy and features an easy-to-use interface, the company says.
security.us.panasonic.com/pullic-safety
Panasonic Solutions
Panasonic Solutions has announced a new ruggedized Android tablet. The Toughbook A3 tablet has a powerful octa-core processor, supports 4G LTE and FirstNet connectivity and an insertable stylus. Equipped with an optional integrated barcode reader and insertable smart card reader the tablet has a 10.1-inch outdoor-viewable display (800 nit max) with rain and glove touch functionality. The Toughbook A3 has a six-foot drop rating and IP65 certification for dust and water resistance. It features nine-hour battery life that is hot swappable.
Rigaku
Rigaku Analytical Devices, makers of handheld 1064nm Raman technology devices used by law enforcement for identifying illegal narcotics, planned to announce at IACP that it will provide next generation narcotics analysis equipment to state and local law enforcement agencies through its new EXCEL Program. As part of the Rigaku EXCEL Program, five different state and/or local agencies will be selected and presented one standard Rigaku Progeny ResQ FLX 1064nm handheld Raman analyzer. The Rigaku Progeny ResQ FLX 1064nm Raman analyzer can identify substances in less than one minute. It can scan dirty or colored substances and scan through packaging. The ResQ FLX analyzer includes a standard library of 1,200 compounds including narcotics and cutting agents,. Recipient agencies will be announced on October 30.
https://www.rigaku.com/RAD/ExcelProgram
Thermo Fisher Scientific
The Thermo Scientific Gemini Analyzer, now with LowDoseID, specifically addresses the rising trend of low concentration amounts of illicit substances. The analyzer combines Fourier-transform infrared (FTIR) and surface enhanced Raman scattering (SERS) into one device to facilitate comprehensive and confirmatory chemical identification for substances with a concentration between 1% and 10%. In addition to new functionality through the introduction of LowDoseID, the Thermo Scientific Gemini Analyzer has also undergone a software update. The version 1.8 software enhances ease of use with on-screen color-coded alerts based on analysis results and an expanded factory chemical library.
VectorSolutions
Vector Solutions has launched through its TargetSolutions brand a comprehensive tool that law enforcement agencies can use to manage and monitor field training officer programs. Users can assign officers relevant TargetSolutions courses as well as in-person training and evaluate their performance with TargetSolutions LMS. Live skill demonstrations can be recorded with in-app videos. TargetSolutions' Field Training Solution also streamlines how daily observation reports are managed.
www.vectorsolutions.com/brand/targetsolutions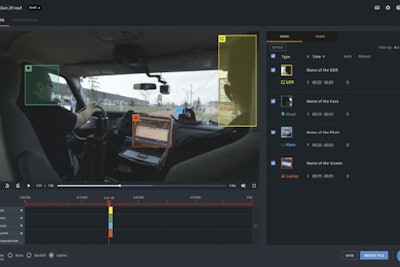 Veritone
Veritone planned to demonstrate its Veritone Redact product at IACP. The software automates the editing of sensitive imagery and audio from evidentiary recordings. It automatically detects heads, license plates, computer screens within video evidence and groups them for review. It also tracks such targets throughout the video, expediting a once manual process. Users can search audio transcripts to find key evidence. Redacted files can be shared with authorized agencies, attorneys, courts, and media.