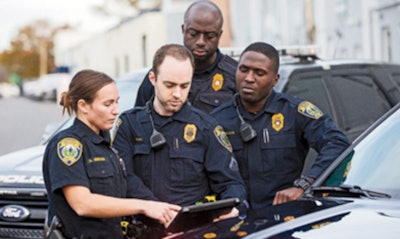 When law enforcement technical experts discuss the benefits of FirstNet, a high-speed first responder broadband platform built by AT&T, the conversation generally centers around throughput applications such as video streaming and pre-emption as well as priority for first responder voice and data. But there are other types of applications for FirstNet's purpose-built network.
FirstNet can be used for various applications including low-power wide area networks (LPWAN). An LPWAN provides long range communications at a low bit rate and allows wireless signals to penetrate deeper into and be more stable inside buildings. One of the primary uses for a LPWAN is establishing a sensor network that delivers information across a broad geographic area, which is how LPWANs can provide critical information to a law enforcement agency.
Fleet Complete, a leading provider of connected vehicle technology, is now offering two different versions of battery-powered asset trackers that communicate via LTE-M, a type of LPWAN signal. The company's newest asset trackers, AT1 Wired and AT1 Solar, are designed for first responders and those who support them and are certified for use on FirstNet.
"Depending on the operational requirements, public safety agencies now have a variety of tracking options that can operate on FirstNet. This helps ensure that your assets are accounted for and where they need to be when emergency strikes. You have collective visibility over your resources on one screen, and you can combine it with fleet tracking on the same platform, without switching systems," says Fleet Complete's vice president of business development, Brent Dutka.
These asset trackers are small enough to fit in a person's hand, and they come in two versions, one that can be hard wired into any electrical system and the solar-powered version that can be clipped onto an object exposed to direct sunlight. In addition, they can be used in a wide variety of law enforcement operations.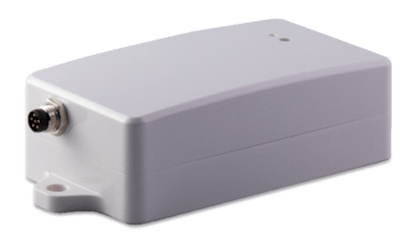 "Let's say a generator is deployed into the field for a particular event, one of Fleet Complete's AT1 trackers can give you position reporting, let you know how much fuel remains in the generator, and when it is being moved. In natural disasters, so much high-valued inventory of equipment is being deployed that it can be hard to manage. Therefore, our asset trackers are useful to have on hand during these unexpected situations," continues Dutka.
The LTE-M connectivity of Fleet Complete's asset trackers allow many to be monitored on the same network. The AT1 trackers send a very low heartbeat of data that is being pushed over the air. This allows users to only need to ping them once per day and have thousands of devices on the same network.
Another use case for the modules, according to Dutka, is in K-9 units. "Asset trackers give you integrated sensors for measuring humidity, light and temperature. So, the sensors can alert you when the vehicle has reached a certain temperature limit, notify you when a door opens or closes, and when the windows are rolled down."
The AT1 Wired comes with nine feet of cable and is rechargeable whenever the power is on at 100mA. The AT1 Solar charges in direct sunlight. Both offer 1,500 pings on a full charge.
A variety of the company's asset trackers are being used on duty with hundreds of public safety agencies. Fleet Complete's new FirstNet-certified asset trackers are now available and in use daily with a few early adopter
agencies.