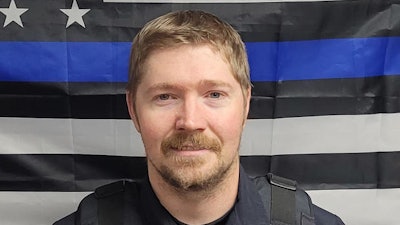 An Algona, Iowa, police officer was fatally shot Wednesday night, prompting a manhunt that ended with an arrest in Minnesota. The suspect is charged with murder.
The Iowa Department of Public Safety said the officer, 33-year-old Kevin Cram, was shot in Algona while trying to arrest a man with an active warrant for harassment. Cram was pronounced dead at a local hospital, CBS News reports.
The 43-year-old suspect, identified by law enforcement as Kyle Ricke, fled. He was arrested near Sleepy Eye, Minnesota, around 11:50 p.m. Wednesday night.
Ricke has been charged with first-degree murder and will be extradited.
Officer Cram worked as an officer with the Nora Springs Police Department from 2013-2015 before joining the Algona Police Department in 2015. He is survived by his wife and children.