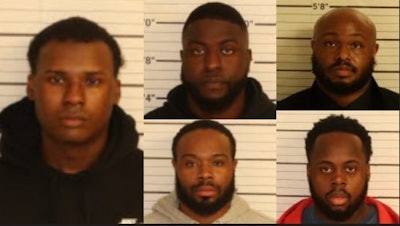 An indictment was filed in federal court Tuesday charging five former Memphis police officers with depriving Tyre Nichols of his rights during a January 7 arrest that led to his death.
The indictment lists four separate counts including, excessive force, failure to intervene, deliberate indifference, conspiracy to witness tamper, and witness tampering, WREG reports.
It also lists overt acts committed by the officers during the incident. One of the acts includes Haley and Mills taking off their body-worn cameras and setting them aside before gathering with the other officers to discuss the force used on Nichols and making statements such as "I thought when he wasn't going to fall, we about to kill this man," while emergency medical personnel were at the scene.
All five men, who were part of now disbanded MPD's SCORPION Unit, also face criminal court charges in Shelby County for second-degree murder, aggravated assault, two counts of aggravated kidnapping, two counts of official misconduct, and official oppression.