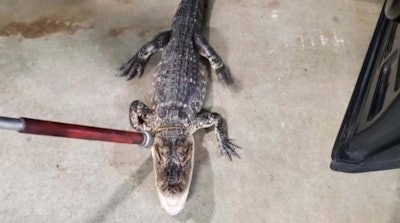 The search for a 4-foot-long alligator in New Jersey came to an end this week in Piscataway when the Piscataway Police captured the reptile.
Police body camera footage shows the officers corralling the gator around 7 p.m. Thursday.
"One of the officers placed the bottom of his boot on top of the head of the alligator to keep its mouth from clamping down, while they used the snare to go over its neck. Then they kind of walked it down the block, put it in a police car, and brought it here," said Piscataway Deputy Police Chief Michelle Pilch.
The alligator was safely relocated to the Cape May County Zoo. It will be sent to a sanctuary in Florida, CBS New York reports.