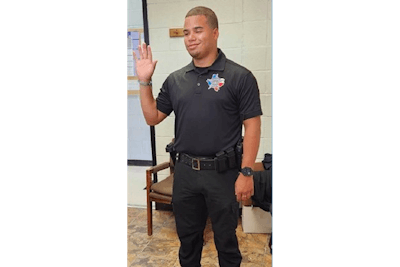 A Shelby County, TX, sheriff's was killed Tuesday morning in a patrol vehicle accident involving an 18-wheel truck.
"It is with a heavy heart that Sheriff Kevin W. Windham announces the passing of our deputy, Matthew Pierson, in the fatal accident that occurred this morning," the Shelby County Sheriff's Office reports on Facebook.
The Texas Department of Public Safety (DPS) is investigating the crash.
"The preliminary crash investigation indicates that at approximately 7:30 a.m., a 2014 Peterbilt truck tractor semi-trailer was traveling west on S.H. 103. It is reported that a Shelby County Deputy operating a marked patrol unit was traveling north on S.H. 147 and failed to yield to the truck tractor, striking the trailer portion of it," the Shelby County SO said on Facebook.