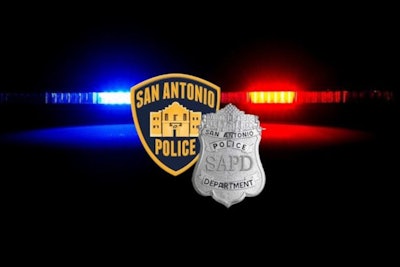 Two San Antonio, TX, officers were shot Thursday while trying to apprehend a man who was currently out on bond and wanted on three warrants.
The two officers, one who has been with the department for four years and the other for six years, were reported to be hospitalized with serious injuries.
The suspect, 28-year-old Jesse Garcia, was arrested later in the day after barricading himself in an apartment, reported KSAT.
Chief Provides Details
Following the shooting, San Antonio Police Chief William McManus, during a media briefing, explained the sequence of events and how the two officers were wounded. He said police received a tip that the wanted man, who he termed as a "very dangerous person," was in a specific location, so officers responded to the area.
Garcia, the wanted man, left that location carrying a long gun and departed in a vehicle being driven by another person.
"As they were leaving the scene, they saw the carload of officers behind them. And the person that we were looking for, who was riding passenger, started shooting at the car. One of the officers in the car was hit," explained McManus.
The chief said the two individuals continued driving, and later carjacked a vehicle and fled into an apartment complex. Police say that is where Garcia exited the vehicle and began firing at the officers, striking a second officer multiple times.
Both of those officers were transported to local hospitals with serious injuries, according to the chief.
A third San Antonio officer received an injury to his arm from debris caused by the gunfire and was transported to an area hospital, where he was treated and released.
Outstanding Warrants and New Charges
The outstanding warrants for Garcia that led police to him Thursday were for felon in possession of a firearm, evading arrest or detention in a vehicle, and burglary of a vehicle.
Related to Thursday's events, police said he will be charged with five counts of aggravated assault on a police officer, aggravated kidnapping, and aggravated robbery.