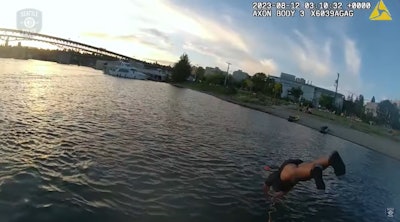 Harbor patrol officers with the Seattle Police Department helped rescue a man from drowning in Portage Bay last week.
At about 7:45 p.m. Friday, officers responded to multiple reports of a man who was in "behavioral crisis" while swimming off the shore.
Harbor officers arrived and tried to communicate with the man, but he was still struggling in the water, Fox 13 reports.
When an attempt to throw a flotation device to the man failed, an officer dove into the water and pulled the victim to the shore where he was resuscitated.