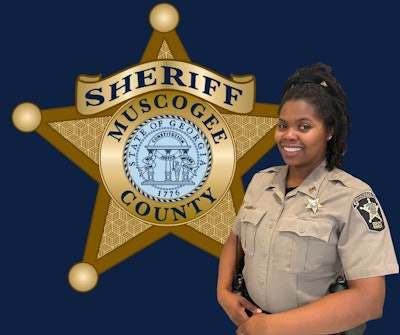 A Muscogee County (GA) Sheriff's deputy took a break Wednesday August 16, 2023, and went for a walk on the Columbus River Walk where, with the aid of a Columbus office, she came to the aid of a suicidal woman and her baby.
Deputy Aliyah Miller saw the distraught woman and the Columbus officer walking toward her. The sheriff's office said on Facebook that Miller "realized the woman had a baby and was threatening to jump into the river with the infant."
Miller was able to talk the woman into giving her the baby and letting her take it to safety.
The Columbus officer was then able to talk the woman out of jumping and get her assistance, officials say.
Miller took care of the infant until a family member arrived to take it home.
"I want to commend Deputy Miller, the Columbus Police Department, and Columbus Fire and EMS on a job well done! Thanks to your quick thinking and response time, they prevented a tragedy from occurring today. Your dedication to going above and beyond the call of duty is what we should all strive to achieve each and every day," Sheriff Greg Countryman wrote in a letter of commendation.