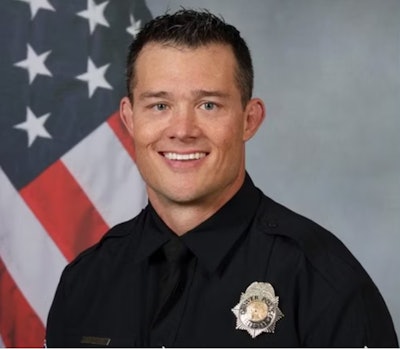 The Denver police sergeant whose leg was seriously injured during the Nuggets' NBA championship parade in June had the limb amputated last week, department officials confirmed Monday.
Sgt. Justin Dodge was in front of a fire truck carrying Denver Nuggets players during the June 15 parade, trying to protect paradegoers who had moved onto the street, when the truck rolled over his left leg, Denver police Chief Ron Thomas said during a news conference that afternoon.
Dodge went into surgery that day, but Denver Health Medical Center emergency room chief Dr. Stephen Wolf said during the news conference that Dodge's injuries could threaten his leg, the Denver Post reports.
A Denver Police Department spokesperson said in an email Tuesday that Dodge underwent a below-the-knew amputation and skin grafting procedure last week and was released from the hospital Monday night.