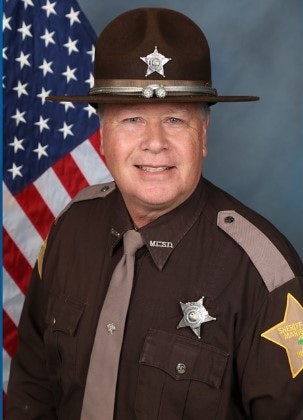 A Marion County (IN) Sheriff's Office deputy of nearly four decades died Monday after being assaulted inside a jail sally port during an escape attempt. The suspect then stole the transport vehicle and crashed it into a telephone pole, according to police.
John Durm, a Marion County deputy for 38 years, died at a local hospital shortly after the attack occurred, the Indianapolis Star reports.
Law enforcement officials said Durm was returning the attacker to the jail about 11:30 a.m. after a hospital visit when the violent escape attempt unfolded. The suspect was alone in the van when he drove it through the gates of the Community Justice Campus, then crashed into a utility pole just outside the parking lot.
Sheriff's deputies at the scene apprehended the suspect, who had minor injuries. He was taken to a hospital. Chris Bailey, assistant chief of police for Indianapolis, said the attack appeared to be an "intentional act of homicide."
The suspect has been identified by authorities as 34-year-old Orlando Mitchell. Police said Mitchell will be arrested on a preliminary murder charge after he is released from the hospital. The Marion County Prosecutor's Office will determine final charges.
Mitchell is facing another murder charge in the fatal shooting of a woman last year.