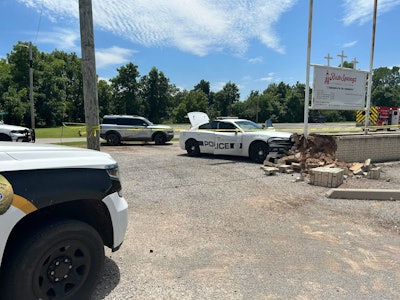 A Rush Spring, OK, police officer was run over by a patrol vehicle Saturday after a detainee slipped her cuffs and tried to steal it.
The Grady County Sheriff's Office (GCSO) said on Facebook they responded on Saturday, July 1, to assist the Rush Springs Police Department in relation to an accident.
Around 2:15 p.m., a female prisoner slipped out of her handcuffs and attempted to steal a patrol vehicle, GCSO said.
She reportedly ran over a Rush Springs police officer then wrecked the patrol vehicle.
GCSO said the officer was not injured.