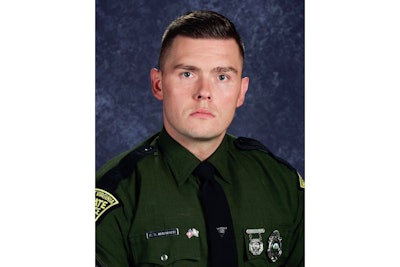 A West Virginia State Police trooper was fatally shot Friday afternoon in what appears to be an ambush-type situation in the Beech Creek area, WVSP and West Virginia Gov. Jim Justice said Friday night.
"I am absolutely heartbroken tonight to report that Sergeant Cory Maynard of the West Virginia State Police was fatally wounded in an incident this afternoon near Matewan," Gov. Justice said.
Troopers said they were met with gunfire when they responded to a shooting complaint near Matewan. Maynard was killed in incident, ABC reports.
The suspect fled the scene but was captured hours later.
Timothy Kennedy, 29, of Beech Creek, was taken into custody Friday night following a manhunt, State Police said later in a brief statement. He has been charged with first-degree murder.
Sergeant Maynard is survived by his wife and two children, 9 and 13, WSAZ reports.