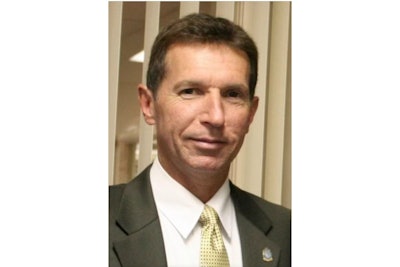 A Madison, MS, SWAT officer was shot and killed early Thursday morning making entry into a residence during a hostage situation and standoff in Brandon, MS. An officer from the Brandon Police Department was wounded earlier in the same incident. The suspect is dead.
The fallen officer has been identified as Horren Randy Tyler, a seven-year veteran of the Madison PD and retired chief of the Ridgeland Police Department. In addition to serving on the Madison PD's tactical team, Tyler was the department's field training coordinator and a supervisor in the department's narcotics division, the department reported on Facebook.
WJTV reports that multiple law enforcement agencies responded to the scene after the Brandon police officer was shot.
Brandon police Chief Wayne Dearman said the incident began about 1:45 a.m. Thursday when police received a call about a domestic incident at a home. There were two women inside the house, who told officers the male suspect was wearing a ballistic vest and was armed with a rifle and a handgun. One of the women was able to escape, WAPT reports.
Chief Dearman said the suspect fired on officers with a bolt-action .30-06 rifle.
One of the first responding officers suffered serious wounds and was taken to a local hospital. The officer is in stable condition, according to Mississippi Department of Public Safety (DPS) officials.
According to officials, the suspect was barricaded inside a home with unknown injuries after the first encounter with police. After talking for more than an hour with the suspect, a SWAT team got into the house and rescued the hostage. Officer Tyler was fatally shot during the entry.
The standoff ended around 10 a.m. It was not immediately clear whether police shot and killed the suspect, or the person killed himself.