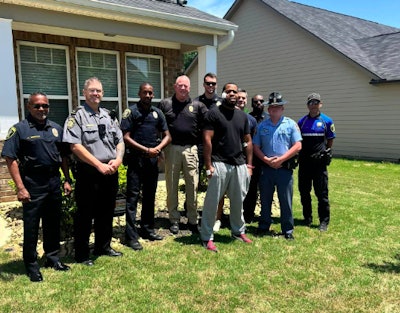 A Covington, GA, police officer who was shot in the face last Tuesday responding to a domestic call at a local hotel has been released from the hospital.
Officer Rashad Rivers was rushed to Grady Memorial Hospital in Atlanta and underwent surgery after the shooting. The bullet struck the officer near his eye and became lodged in his jaw. He had surgery last week to remove it, Fox5 reports. He went home Saturday, Fox 5 Atlanta reports.

Officer Rivers was wheeled out of the hospital, but once outside, he got up and walked down the stairs unassisted to an awaiting vehicle.
"He's definitely a fighter," said Covington Police Lt. Daniel Digby.