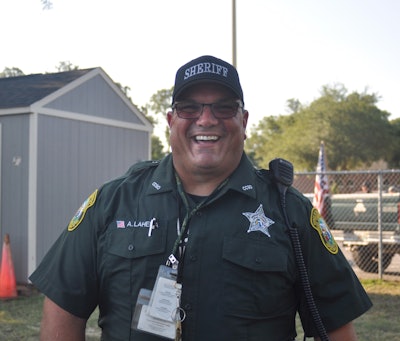 A Citrus County, FL, sheriff's deputy was struck by a vehicle while directing traffic Tuesday night and critically injured.
According to the Florida Highway Patrol, Deputy Andy Lahera, and several other deputies, were directing traffic in Lecanto following the Lecanto High School graduation when he was hit by a 19-year-old female traveling south on South Lecanto Highway, Fox 13 reports.
Deputy Lahera was flown to an area trauma center where he is currently stable, but in critical condtion. The sheriff said he was flung many feet and has many broken bones and internal injuries.
The Florida Highway Patrol is investigating what led to the crash. Sheriff Prendergast says there was no sign of any braking and that the deputy's reflective vest and emergency lights should have been easily visible.
Deputies say the driver has been cooperative and that her vehicle is being examined, to determine whether speed was a factor, among other things.