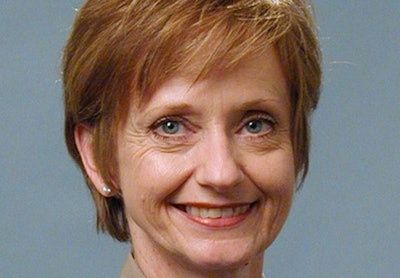 The Tennessee Highway Patrol has appointed its first female major, the agency announced.
Betty Blair, who has served as captain over the Inspectional Services Bureau, will be assigned as the executive officer to Colonel Tracy Trott. Major Blair has been part of the Inspectional Services Bureau (ISB) since 1999, first as a trooper assigned to the accreditation team.
"Betty Blair has been instrumental in the THP's accreditation process," says Col. Trott. "She has helped us raise the bar as a law enforcement agency, and I am proud to promote her to major. With her administrative knowledge and experience, I know Major Blair will further be an asset to me and the entire command staff."
Blair rose through the ranks of sergeant and lieutenant of the staff inspection and accreditation team, becoming captain over the ISB in 2009. Blair started her career with the highway patrol in 1994 as a road trooper assigned to the Cookeville District.
Prior to her service in the highway patrol, Blair worked for the department from 1983-1993 as a driver license examiner, training coordinator, and issuance manager.
Blair is a graduate of the Northwestern Police Staff and Command School and was nominated by her classmates and instructors to receive the Kremel Leadership Award. She completed the Reid Technique of Interviewing and Interrogation and Advanced Reid Technique Interviewing and Interrogation courses.