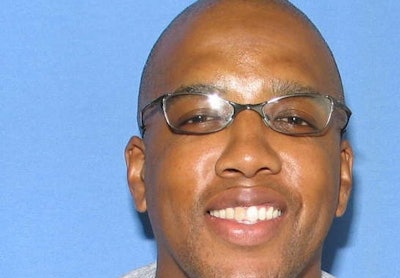 Armed robbers shot and killed an off-duty Chicago Police officer working a security detail at a west side convenience store late Thursday.
Officer Clifton Lewis, 41, was shot after two men robbed M & M Quick Foods in the 1200 block of N. Austin Blvd. At about 8:30 p.m., two armed men entered the convenience store and, during the robbery, fired several shots, striking the officer.
The suspects then took the officer's gun and star and fled the scene, reports the Chicago Tribune. In a press conference, Superintendent Garry McCarthy asked for the public's help to locate the two suspects.
Officer Lewis was transported to Stroger hospital where he succumbed to his injuries. The officer was an eight-year veteran assigned to the 15th District's tactical team, according to the department.
"Superintendent Garry F. McCarthy and the Chicago Police Department extend their sincere condolences to the officer's family and friends, and ask that he and his family be remembered in your prayers," according to a Chicago PD statement. "This matter remains under investigation."
Officer Lewis had become engaged on Christmas Day, the Tribune reports.