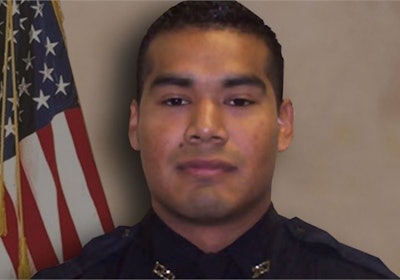 Nearly 5,000 well-wishers filled Victory Church in Lakeland, Fla., to mourn the loss of fallen officer Arnulfo Crispin.
During the service, friends and family honored the 25-year-old Lakeland officer as a man who was quiet yet dedicated to police work, reports Central Florida News.
Officer Crispin was fatally shot Dec. 18. He died Dec. 21. Kyle Williams, 19, has been charged with his murder.