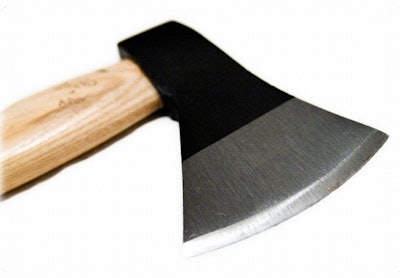 New Jersey State Police troopers shot and wounded a Quinton Township man who hurled an ax and charged them with a combat-style knife on Wednesday.
Troopers responded to a 911 call at 5:22 a.m. Wednesday from a man who said his brother was threatening him and brandishing an ax. Responding troopers encountered Wesley Pitts, 63, when they arrived at the Gravelly Hill Road home.
Three troopers began to approach Woods, and told him to drop the large ax. Instead, Woods hurled the ax, which missed the troopers, said Peter Aseltine of the New Jersey Attorney General's Office.
"After he hurled the ax, he was told to raise his hands," Aseltine told POLICE Magazine. "Instead, he advanced toward the troopers."
Woods then brandished a large fixed-blade dagger. As he advanced, all three troopers fired, striking Woods twice in the shoulder and arm.