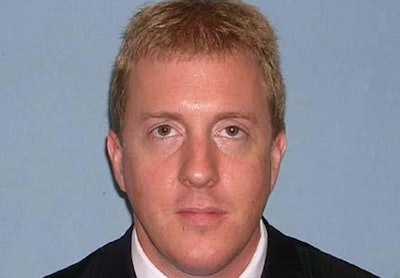 Special Agent Daniel Knapp accidentally drowned on Thursday, while attempting to rescue a distressed swimmer at Playa Escondida (Hidden Beach) in Fajardo, Puerto Rico.
Special Agent Knapp, 43, was vacationing at the beach, when he was approached by friends of the struggling swimmer. Without hesitating, he swam out to assist. Special Agent Knapp reached the struggling swimmer and provided assistance. The swimmer was rescued by the Police of Puerto Rico's Maritime Unit. Special Agent Knapp was overcome by severe nautical weather conditions, according to an FBI press release.
"Special Agent Knapp exemplified each of the ideals of the FBI, as well as possessing those traits which define a genuine wonderful person," said Joseph S. Campbell, special agent in charge of the FBI's San Juan field office. "He died a hero, saving another life. We will miss him greatly."
Special Agent Knapp served the FBI for six years. He was assigned to the San Juan field office after completing new agent training in April 2005. Special Agent Knapp received the 2011 FBI Director's award for Outstanding Criminal Investigation and the 2011 Attorney General's award for Excellence in Law Enforcement. He is survived by his parents and four brothers.