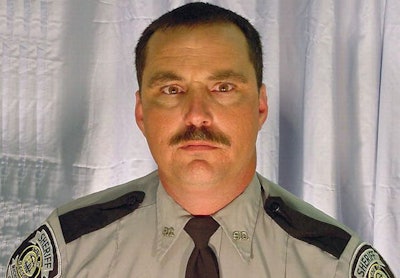 An intoxicated soldier who was reportedly firing at vehicles with an M4 semiautomatic rifle fatally shot a Richmond County (Ga.) Sheriff's deputy earlier today before killing himself.
Deputy James D. Paugh, 47, was heading home at about 1 a.m. after completing a shift, when he noticed a suspicious vehicle alongside Bobby Jones Expressway at Gordon Highway. He pulled over to check on it and was shot several times.
Evidence indicated Christopher Hodges, 26, fired about 35 rounds. Paugh fired two rounds from his service weapon. Deputy Paugh, a motor officer, was a 17-year veteran who was hired by the agency in 1994.
Source: Augusta Chronicle