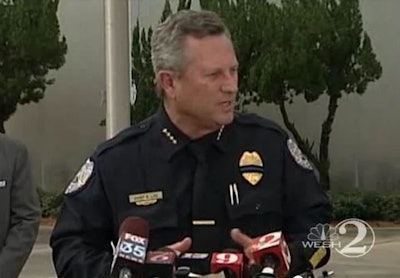 Elected leaders in Sanford, Fla., tabled the resignation of Chief Bill Lee on Monday, saying they would wait for the results of the investigation of the Trayvon Martin shooting.
Chief Bill Lee, who temporarily stepped down in March, offered his formal resignation, which wasn't accepted by the City Commission on a 3-2 vote.
"The city commission spoke," city manager Norton Bonaparte told Florida Today. "They were not ready to have the resignation. So we'll move forward."
Bonaparte said the city expects to hire an interim chief.
Related:
Fla. Chief Steps Down In Teen's Shooting