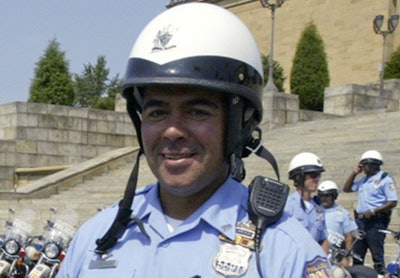 A Philadelphia Police officer on his way home after a shift was killed when a drunk driver struck his police motorcycle.
Officer Brian Lorenzo, a 23-year veteran and member of the department's elite Highway Patrol unit, was killed early Sunday on Interstate 95 while riding his Harley-Davidson Road King, reports the Philadelphia Inquirer.
Lorenzo was heading north around 3:15 a.m. toward his Somerton home, when John Leck Jr., of Levittown, allegedly drove his charcoal Audi A-6 southbound onto the northbound lanes and slammed into the officer just before the Cottman Avenue exit.
Lorenzo, 48, leaves behind a wife and three children. The officer was a co-captain of the agency's motorcycle drill team that performed during National Police Week in 2008.
Related: