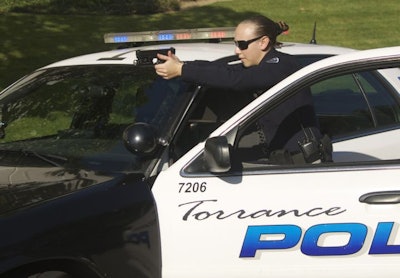 The number of line-of-duty deaths fell precipitously during the first half of 2012, as law enforcement agencies focused on officer safety measures, experts told POLICE Magazine.
Through June, 53 officers lost their lives on duty compared to the 94 who were killed through the same period of 2011, a 43.6% drop. It was a 39% drop from the 87 officers killed in 2010. There were fewer police deaths in the period than during any other first half of a year since at least 2000, according to statistics provided by the National Law Enforcement Officers Memorial Fund (NLEOMF).
The high-water mark for the 13 years studied was 2007, when 106 officers were killed from January to June.
"I believe deaths have dropped dramatically this year because of all the attention and focus on the law enforcement safety issue over the last couple years," said Craig Floyd, NLEOMF's chairman and CEO. "The spike in police deaths over the past two years has caused great concern throughout the law enforcement community."
Floyd and others credited changes in police training, greater officer awareness, and a rethinking of tactics for apprehending high-risk suspects for the drop in police deaths.
"I believe the officers are approaching what seemingly might be benign situations much more cautiously," Floyd added. "We're better preparing our officers, better training them to serve arrest warrants for example in a way that the officers are as protected as humanly possible. All of this has dramatically lowered the death rate."
The U.S. Marshals Service, the enforcement arm of the federal courts, often must arrest the nation's most violent offenders when they fail to appear in court. Two marshals—Derek Hotsinpiller in Elkins, W.Va. on Feb. 11 and John Perry in St. Louis, Mo., on March 8—were killed in 2011 serving such warrants.
As a result, the U.S. Marshals Service led the creation of the Fugitive Apprehension Risk Mitigation Assessment Team (FARMAT) to develop a curriculum for leadership and tactics training. The team developed the High Risk Fugitive Apprehension (HRFA) training for its agents that provides scenario-based training on high-threat vehicle take downs, high-threat warrant entry, ambush response, using ballistic shields, basic deputy trauma, and officer down rescue.
The Marshals Service also began providing its sworn personnel with standardized safety equipment such as helmets, shields, trauma kits, upgraded body armor, and dual-band radios for improved communications.
Less officers are getting killed, in part, because of a drop in assaults on officers. The Los Angeles Police Department, which hasn't had a line-of-duty death since 2008, saw a 38.5% drop in assaults with deadly weapons on officers in the first half of 2012.
"In general, violent crime is down," said Lt. Andy Neiman, LAPD's spokesman. "That plays a role in officers killed in the line of duty."
So far this year, January with 17 duty deaths was the only month with more than eight duty deaths, according to NLEOMF.
By Paul Clinton
View the following table comparing mid-year duty deaths from January through June, 2000 to 2012:
Source: National Law Enforcement Officers Memorial Fund.
Related:
Police Week 2012: Candlelight Vigil (photos)
Firearms-Related LE Deaths Officers Continue In 2012