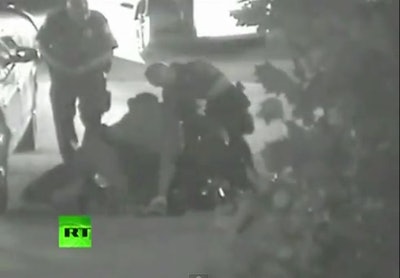 The Fullerton Police Department will fire three of the officers involved in the fatal beating of homeless, mentally ill Kelly Thomas.
Officers Manuel Anthony Ramos, Joe Wolfe, and Cpl. Jay Cicinelli have received letters of intent to terminate, reports CBS2.
Cicinelli and Ramos have been on unpaid leave for months. Wolfe is still being paid, pending his administrative hearing. Ramos has been charged with second-degree murder, and Cicinelli has been charged with involuntary manslaughter. Wolfe has not been charged.
Thomas succumbed to injuries suffered during the July 2011 beating.
Related:
Two Calif. Cops Face Murder Trial