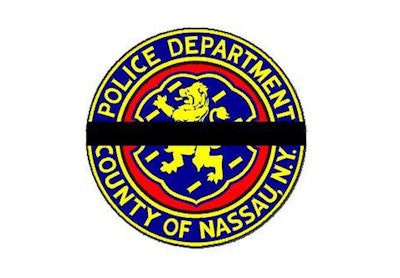 Police arrested the hit-and-run driver who allegedly gunned down a Nassau County (N.Y.) Police officer and motorist shortly after nightfall on Tuesday.
Darrell Fuller, a Queens resident who was on parole for attempted murder with a $50,000 reward for his capture, was taken into custody.
Earlier in the day, at about 11 a.m., officers Arthur Lopez and Clarence Hudson pulled over Fuller's silver Honda on the Cross Island Parkway at Jamaica Avenue, near the Belmont Park racetrack. Fuller opened fire, striking Officer Lopez in the chest. The officer was not wearing his ballistic vest.
Fuller then carjacked a bystander and killed him, fleeing in that car, reports the Associated Press. New York Police Department officers joined Nassau County officers in a six-hour manhunt, reports the New York Times.
Officer Lopez became the second line-of-duty death for the agency is less than a week. Officer Joseph Olivieri was struck and killed while investigating an accident on Thursday.
Related: