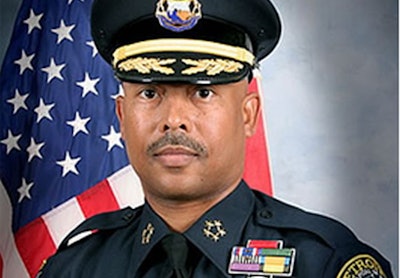 Detroit Police Chief Ralph Godbee Jr. is expected to step down in the wake of an investigation into his involvement in a sex scandal, a councilman has told the Detroit Free Press.
Chief Godbee was cornered by reporters at the airport after he returned from the International Association of Chiefs of Police (IACP) conference in San Diego. He declined to comment on the investigation and said he would talk about the situation at a future time to clear his name.
Detroit Councilman Kwame Kenyatta on Wednesday tipped the chief's hand, saying Godbee would resign and he would support that decision.
Related: