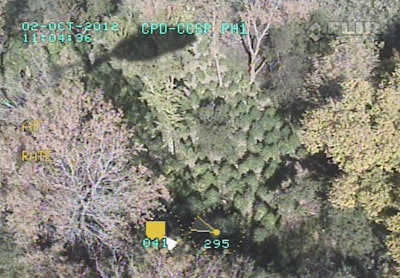 A Cook County (Ill.) Sheriff's deputy and Chicago Police officer aboard a helicopter spotted a massive marijuana growing operation in a Southeast Side field on Tuesday that was several days from harvesting.
They noticed the neat rows of 6-foot-tall plants—there were about 1,500 spread across a length equal to two football fields—while on routine patrol. The plants were estimated to be worth $10 million, police said.
The area, which is mostly industrial, doesn't draw much foot traffic. And even though the field is near the freeway, its tall grass prevented passing motorists from seeing the pot, reports the Chicago Tribune.
Officers moved in to cut down the plants after Officer Stanley Kuprianczyk and Dep. Ed Graney showed photos of the marijuana to supervisors.
Related: