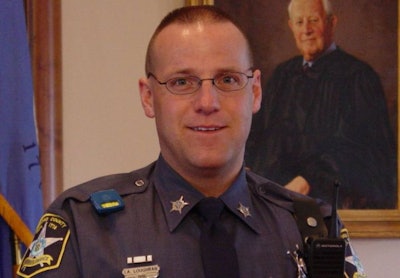 Harford County (Md.) Sheriff's Sgt. Ian Loughran suffered a fatal heart attack while attending the funeral of a fellow officer who had been killed in an early morning car wreck less than a week earlier.
Sgt. Loughran, 43, began suffering with symptoms at the Wednesday memorial and died Thursday morning at his home, reports ABC27.
He leaves behind a wife and young son.
Related: