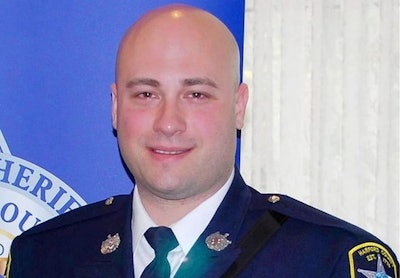 A Harford County (Md.) Sheriff's deputy was killed early Thursday morning, after crashing his unmarked Chevy Impala police vehicle at the end of his shift in Darlington.
Corporal Charles B. Licato, 34, was a 14-year veteran of the sheriff's office who was assigned to the Apprehension Unit of the Services and Support Bureau.
The sheriff's office received a 911 call at 2:30 a.m. from a citizen that there was a vehicle crashed by the side of the road. Licato was on the way home from a shift when he crashed.
Licato's vehicle was traveling north on Route 1, when it crossed the center line into the southbound lanes. The Impala left the roadway and struck a steel pole on the front driver's side. The vehicle came to rest after striking two large trees.