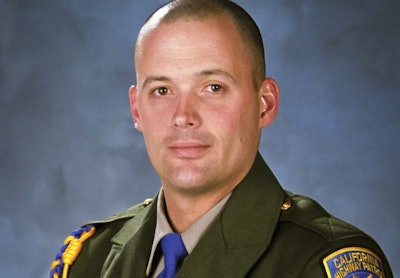 The California Highway Patrol officer who was shot Tuesday while conducting a traffic stop died Wednesday evening, the agency announced.
Officer Kenyon Youngstrom, 37, was a seven-year veteran of the agency. He leaves behind a wife and four children.
"Officer Youngstrom was a valued member of the CHP family, a dedicated officer and soldier who gave his life serving the people of California," said Joe Farrow, CHP commissioner, in a statement. "He now joins a distinguished group of heroes whose names are engraved upon the CHP Memorial Fountain and who will forever be remembered for their valiant sacrifice and service."
Officer Youngstrom was critically wounded when he was shot in the head by Christopher Boone Lacy, 38, on Interstate Highway 680 in Walnut Creek. A second CHP officer returned fire, killing Lacy.
Related: