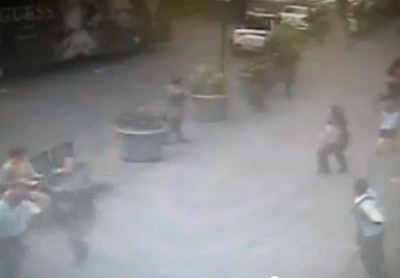 The mother of Jeffrey Johnson said she doesn't blame the New York Police Department officers who killed her son after he fatally shot a former co-worker on a crowded sidewalk.
Ms. Johnson, who asked not be be fully identified, said after the death of her son's cat Romeo his "life has been diminished tenfold."
"I don't blame police in New York for shooting my son because he killed somebody, but for me, he hasn't changed. He's still the kindhearted, caring person who loved all kinds of animals and I'm sure he loved us," she told the New York Times.
Related:
BLOG: NYPD's Empire State Building Shooting
Surveillance Camera Captures Empire State Building Shooting
NYPD Kills Active Shooter at Empire State Building, 2 Dead, 9 Wounded