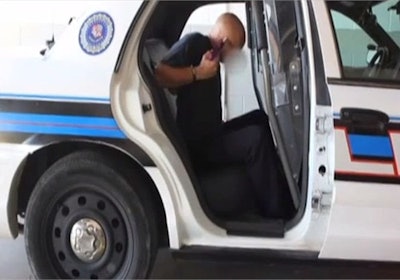 An Arkansas police officer who twice frisked a man who authorities say subsequently shot himself to death while handcuffed in a patrol car has returned to active duty but must undergo more training and face an official reprimand.
Jonesboro Police Chief Michael Yates said Tuesday that an internal investigation found Officer Ron Marsh didn't conduct a thorough enough search of 21-year-old Chavis Carter before Carter's July 28 shooting death. An autopsy determined that Carter shot himself in the head. His family and activists have demanded more answers.
Marsh and another officer who stopped the truck in which Carter was a passenger that day were placed on paid administrative leave soon after the shooting, but Yates said they have returned to work.
Read the full Associated Press story.
Related: